Freediving exercises at home: stretching for freediving and diaphragm work.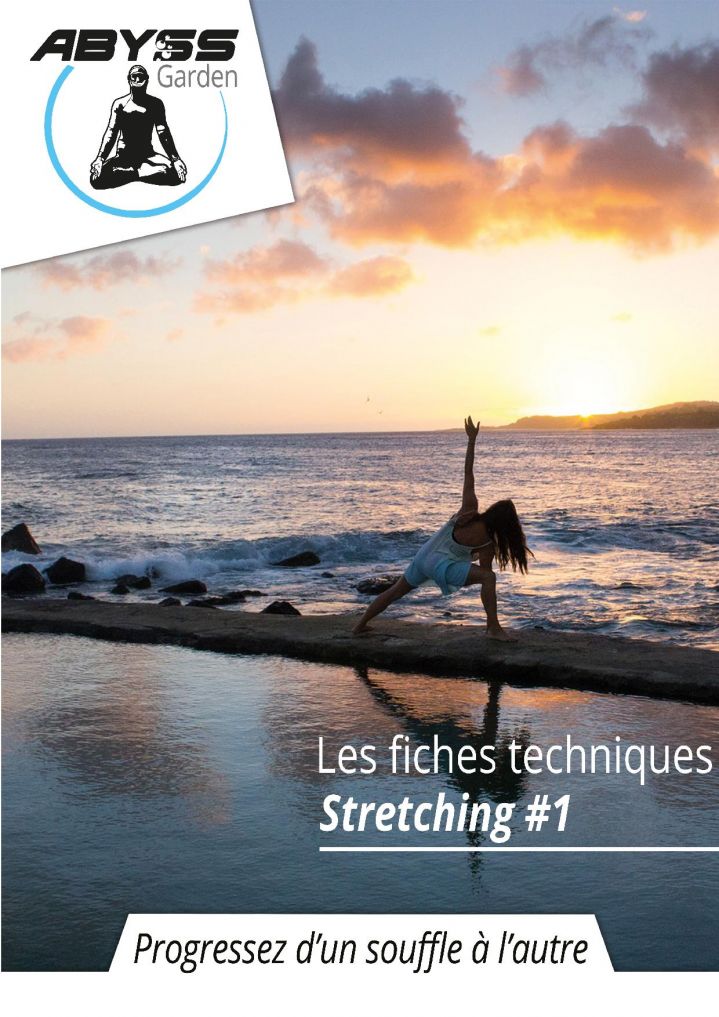 A new technical sheet on stretchning for freediving
Optimize your freediving training with this exercise for the diaphragmatic area
This practical sheet aims to provide basic technical elements related to the development of the flexibility necessary to optimize an apnea.
Where to start?
At first, mastering and increasing the duration of the breathing rhythms will be enough to increase your thoracic and abdominal flexibility (read the first "concentration" technical sheet available to you).
It will then be necessary to work on certain postures favorable to the development of the flexibility of the bust
What is a stretch?
A stretch is a posture that will target the work of a muscle group. It is important not to try to achieve the final posture "at all costs" (an often misleading visual), the goal being only to exercise the desired muscle group.
Stretching is therefore accessible to everyone, as long as you listen to yourself and be patient!
Quickly discover the details of this exercise by clicking here!
ABYSS Garden provides you with certain elements so that you can progress in freediving with simple and effective exercises to do at home! Our online school was created for you and to pass on our passion for freediving through adapted digital tools. Each participant in a freediving course in our center thus benefits from privileged access to our online school with: a course booklet, videos and technical sheets to continue his progress after his course!
Our team remains at your disposal to give you more details about our offers!
See you soon!
The ABYSS Garden team
contact@abyss-garden.com
06 80 75 59 96