We remain at your disposal to schedule your 2021 freediving course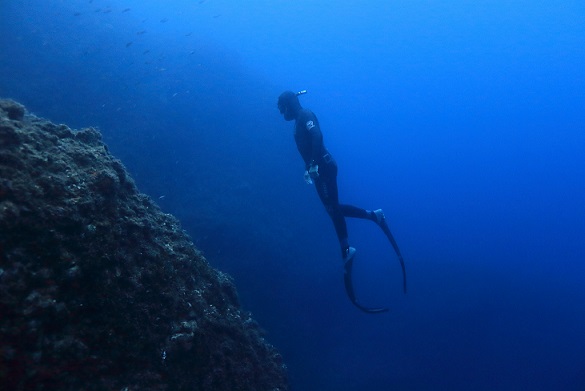 Freediving courses 2021: book now!
Our team is at your disposal to advise you in your choice of freediving course
We have already put the 2021 program online for our freediving courses from beginner to expert. Whether you never practice freediving or are already a seasoned freediver, we offer you the right freediving course!
Our "beginner" freediving course lasts 2 days and will allow you to learn all the technical bases of apnea at sea with professional advice. On the program: breathing techniques, breathing, practice at sea and progression throughout the 2 days to end with an exploration of the seabed of the Calanques National Park, near Marseille.
If you are already freediving at a depth of 15 meters or more, then choose our 2-day "intermediate level" freediving course which will allow you to progress in freediving with professional techniques, in particular on free fall, release. taking and clearing.
Finally, your level is already confirmed, you descend 30 meters or more, then our 3-day "expert" freediving course will take you to perfect your compensation technique and your depth technique.
Our freediving center is affiliated to the FFESSM but also to the AIDA federation, so you can validate the apnea levels of each of them.
Our freediving instructors are also spearfishers. If you want a personalized course to improve your skills in spearfishing, it is possible over 1 or 2 day (s) of spearfishing lessons.
Do not hesitate to contact us, we will be happy to discuss with you!
Phone: 06 80 75 59 96
Mail: contact@abyss-garden.com