Freediving course and equalization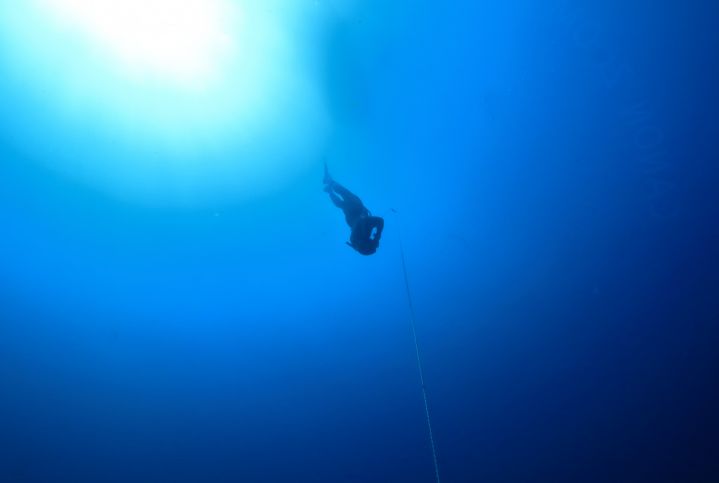 Improve your freediving equalization with a freediving course in a profesinnal center
Perfecting your freediving techniques

Our freediving school offers you many dates of freediving courses.
If you already master descents around 15 meters and more and you want to progress in freediving : opt for our freediving stage "optimize its depth". This 2-day course will consist of a relaxation / stretching session, 3 technical sessions at sea, a safety session and then an on-site exploration.
You will learn the basics of the training, the physiological and technical aspects of compensation related to the depth, will improve your techniques of breath and the control of the free fall, a real invitation to let go!
Our freediving courses are held in small groups for maximum comfort : 5 trainees maximum.
Discover in more detail the freediving course "optimize its depth"