Schedule of the week for freediving trainings and explorations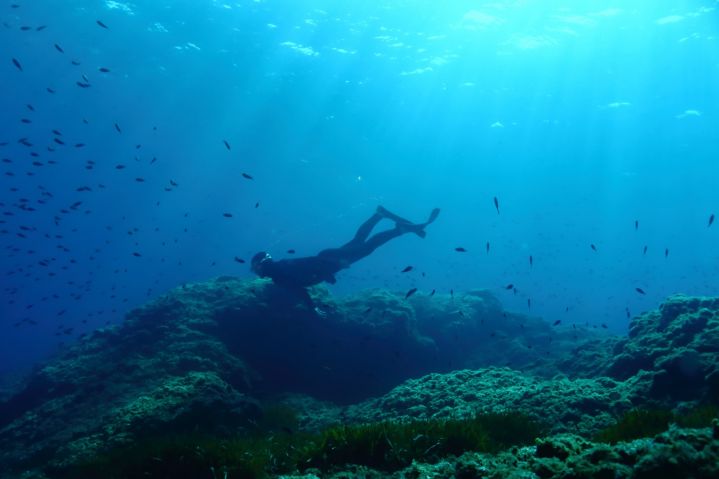 Trainings freediving every week to progress in freediving
Come to practise freediving in complete safety in our freediving school
This week, we propose you:
* On Friday morning: training freediving 9h-12h
* On Friday afternoon: explo 14h-17h
* On Saturday morning: training freediving 9h-12h
Reservations by e-mail: contact@abyss-garden.com
Our school offers these freediving trainings and explorations for any levels freedivers. The price for one exit is 25€. Save in you offering the card 10 exits to 210€!
For any regular practice, a license will be necessary for you. It is possible to obtain it from your arrival to the freediving school. This license will cover you all year long during your practice in our freediving school or somewhere else. Cost of the license at Abyss Garden: 45€
During freediving training sessions, it is possible to take a personal coaching, to improve a precise point of your training. In this case there thank you for specifying it to us before, to assure you of the disponibility for this coaching (35€ supplement).