Freediving french championship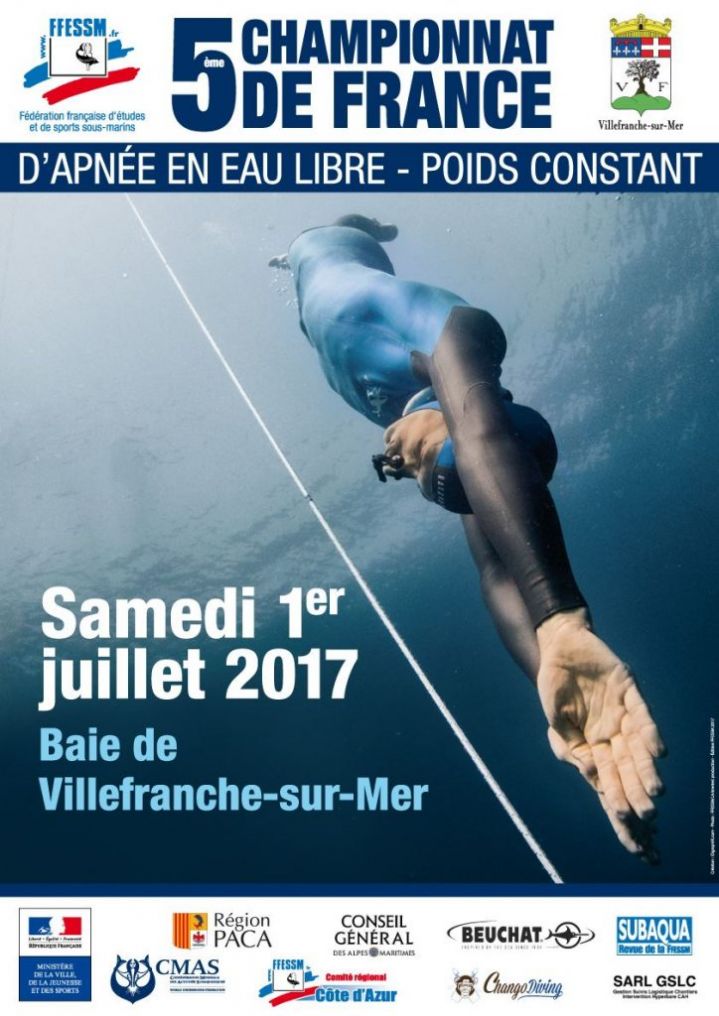 Sea freediving in honnor of 1 july 2017 in Nice!
The freediving champions will be here during this unique freediving meeting.
The championship of 1 July is open to all holders of a FFESSM license who is at least 18 years old on the first day of the tests and has a medical certificate of no contraindication to the practice of constant weight apnea in championship.
Pre-registration is done online on the site.
If you wish to take the step of the competition, our school offers freediving personal coaching, to reach the depth in freediving or to even program tailor-made training. It is never too late to be accompanied in its sports progression! Discover our personalized freediving coaching.
Did you know? The first world championship A.I.D.A. was held in Nice in October 1996. Belgium, Colombia, France, Germany, Italy and a United Nations team of freedivers from different countries participated in the competition. The modern freediving was born that day.