Freediving training at sea in our freediving club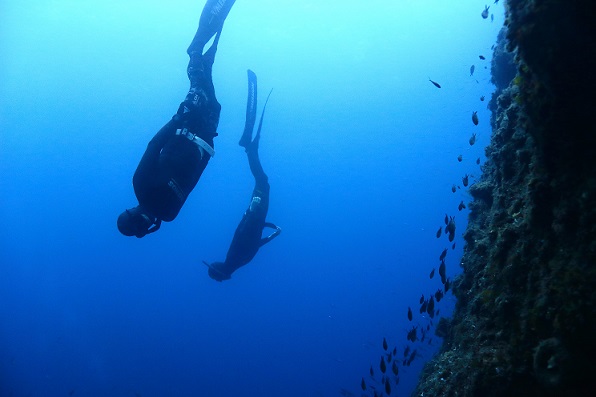 Freediving training at sea : it's back in our freediving club!
Each week, we offer you freediving training et sea!
Every week, we publish the dates of freediving training at sea on our website, on our Facebook page and we send them via a mailing list. If you wish to receive the dates of the sea excursions via our mailing list, contact us!
These freediving trips allow you to progress at your own pace every week with practitioners of all levels, no matter how deep you are. Our freediving club offers optimum comfort and safety, ideal for deep breathing but also for snorkeling.
Freediving training of the week :
Tuesday 9h-12h
Thursday 14h-17h
Friday 9 am-12pm
Saturday 9 am-12pm
Snorkeling of the week :
Friday 14h-17h
Sunday 14h17h
Reservations : contact@abyss-garden.com