Gifts ideas for mothers'day : discover freediving, learn freediving or improve!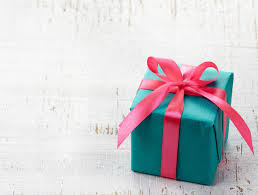 Mothers'day : occasion to make her discover freediving!
Give her a gift voucher at the amount of your choice and the panel of activities will be offered to him!
We always look for originality for the gift of Mother's Day! Here are gift ideas that will delight your moms!
If she has never practiced, she can come to discover freediving for a intiation in half a day. In the program relaxation, departure by boat around the Ile Verte for a total immersion! After learning the basic techniques of freediving, she will set out to discover the biodiversity.
If she has never practiced but is already interested in freediving, sea, swimming, scuba diving, snorkeling, she will be delighted to discover freediving through the beginner freediving stage. During 2 days, she will taste the sweets of the freediving at sea in an idylic frame in the heart of the National Park of the Calanques.
If your mom is already practicing freediving then you have a wide range of possible gifts: freediving training courses, freediving depth training, coaching year, coaching session, ...
How to make a gift voucher for my mom?
1. Go to www.abyss-garden.com
2. If you know the activity you wish to offer, go to the dedicated page and click on the blue button: offer this course! If you hesitate, click on this blue button on one of the activities that you wish to offer her, and enter the amount of your choice, she will take care of herself to choose what is best for her!
3. She will contact us to book her activity!
4. She will thank you for this original gift idea!
Did you know?
In France, the official celebration of Mother's Day in its present form dates only from 1950. In Europe, it was put back to the taste of the day by the governments of different countries to promote the birth rate. It is not in any way a creation of the government of Petain - a Petainist festival as it is often heard. In fact, Napoleon in 1806 was already drafting a Mother's Day project, but it was on 16 June 1918 that the first "Mothers' Day" was celebrated in Lyon on the initiative of Colonel de la Croix Laval. Then in 1920 the Minister of the Interior authorized the first "National Day of Mothers of numerous families" and finally on May 24, 1950, Vincent Auriol, the President of the Republic passed an official law.