Freediving sessions of the week in our freediving school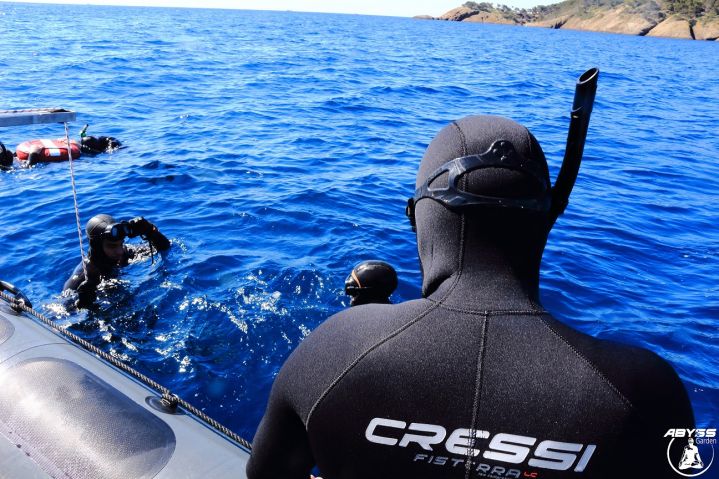 Join us for freediving sessions!
The program of the week for entrainer in freediving or to make explorations freediving.
For a month, we organize every week freediving sessions several days of the week or of the weekend! Our freedivig club proposes freediving sessions from March till November in La Ciotat, city situated between Marseille and Toulon.
The program of the week:
Freediving training sessions: on Tuesday, Wednesday, Friday and Saturday, 9 hour
Freediving explorations : on Friday and Saturday, 13 hour 30
ON RESERVATION by e-mail (contac@abyss-garden.com) by indicating name, first name and number of such.