Freediving session for children with the freediver champion Morgan Bourc'his in ABYSS Garden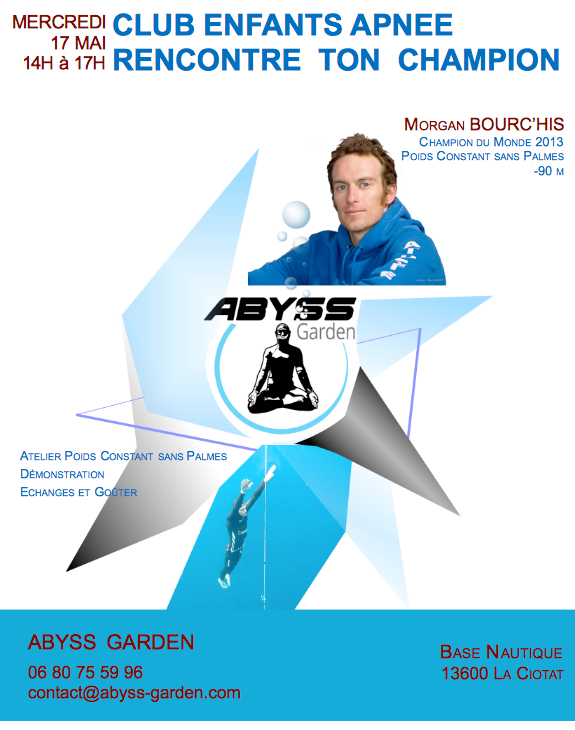 Morgan Bourc'his, a freediver champion with your children!
An unforgettable moment with a freediver champion!
On Wednesday, May 17th, the world champion of freediving Morgan BOURC' HIS will accompany children in our freediving school ABYSS Garden for an exceptional freediving session.
Morgan possesses one of the best national ranking with the titles of champion of the world AIDA by team in 2008 and individual in 2013 (video). With his European record in-90m, he appears among three men to the world capable of plunging the deepest in constant weight without fins. It is also known under the nickname of "Mr Perfect" for its regularity and the control of its high angle dives.
This freediving session at ABYSS Garden will be the occasion for the children to meet a freediver athlete.
Program : the demonstration in constant weight without fins, educational and playful workshops. After the freediving session, we suggest to the parents joining around a snack to pursue this fun moment with Morgan.

Come to confront to the world champion! ; )
INSCRIPTIONS : contact@abyss-garden.com; 06 80 75 59 96