Morgan Bourc'his, freediver champion , was in the place of honour i our freediving school!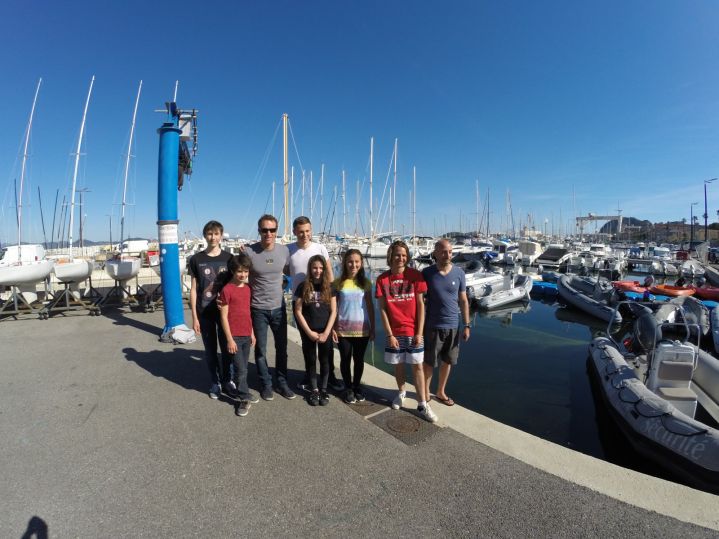 Our school welcomed Morga Bourc'his!
Morgan Bourc'his was on the side of children f our freediving school.
It was with many feelings that the children of the freediving club answered presents the invitation. Olivier, trainee at ABYSS Garden, organized this event specially for them!
Morgan Bourc' his is a world champion of freediving! He still has to show his exploits not less than 3 weeks ago during the mytique competition "Vertical Blue" in the blue hole of Dean in the Bahamas! Not only Morgan Bourc' his ends third in his favorite event (CNF) with a dumping in 88 meters, but he also creates the surprise in free dumping (FIM), a discipline for which he would compete for the first time, because he beats the record of France with a dive in 104 meters deep! In constant weight ( CWT), he reached98 meters.
This day with Morgan took place under the sun with to the program: freediving courses for the children with Morgan, exchanges with the champion and snack with the parents on returning to the port.
Our freediving school ABYSS Garden welcomes every year a lot of children for various activities : snorkeling trip, freediving intro, training courses for children during summer. It is always the pleasure that to teach this discipline (freediving) to the children in this beautiful sea in La Ciotat!
We shall soon publish a small video of this beautiful day!
Thank you Morgan! And thank you Olivier for the organization!