Win VIP places for DEEP, a serie with 2 world champion of freediving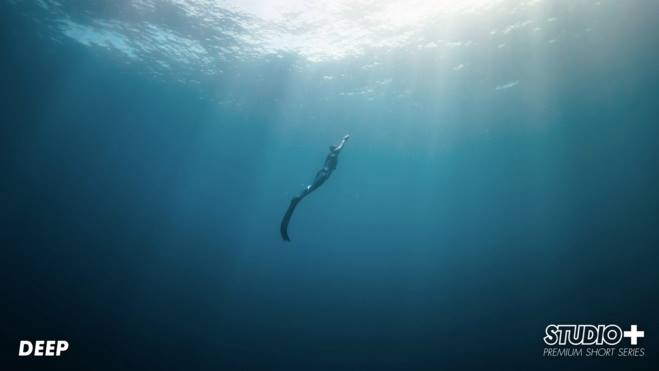 Deep, a web series with 2 world champions of freediving!
Pierre Frola and Guillaume Néry, quadruple world champions of freediving are part of the cast of this series on the theme of freediving.
The new STUDIO + short and original series takes you deep into the ...
Diver TV offers 200 invitations for a VIP screening of this series on June 28th at the "Maison des Océans" in Paris, in the presence of Pierre Frolla, freediving champion and actors of the series!
A unique evening for a breathtaking cast!
Since the "Grand Bleu", no realization had yet proposed a film fiction on the freediving. The error is now fixed with Deep! The pitch? "Sofia, a young athletic woman is a professional skipper. When Matt, his twin brother died of a freediving accident at the world championships, the press accuses him of having perished for lack of preparation and negligence. Sofia decides, against the advice of her mother, to train to wash her brother's honor. But at a depth of more than 100m, pride is not necessarily a good adviser ... "
To try your luck, it's here: Invitation projection.