Book your place in our freediving school for training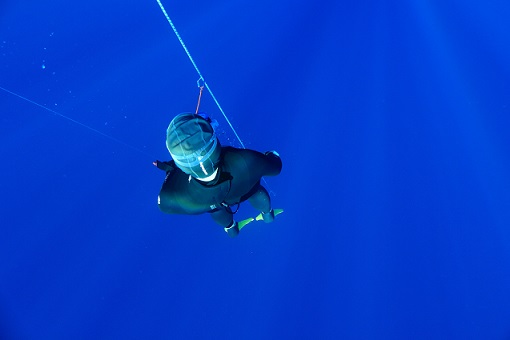 Schedule of freediving training in our freediving school
Two slots to you to come and train in freediving
Our freediving club AIDA and CMAS offers you the possibility of practicing freediving all the season, whatever your depth and your discipline of training.
Our rig is equipped with a stem system for cables and safety is supervised by an instructor trainer AIDA International and CMAS.
The idea is above all to share with others the experience and the good humor! These trainings are accessible to all, whatever your freediving level. You will be able to progress in freediving, in small committee (maximum 4 freedivers by cable), with a structure adapted for the deep freediving.
Schedule of this week :
- Tuesday at 5 p.m
- Friday at 9 a.m
Reservations : contact@abyss-garden.com
Our freediving school offers also freediving courses and coaching. Contact us for more informations!