Freediving intro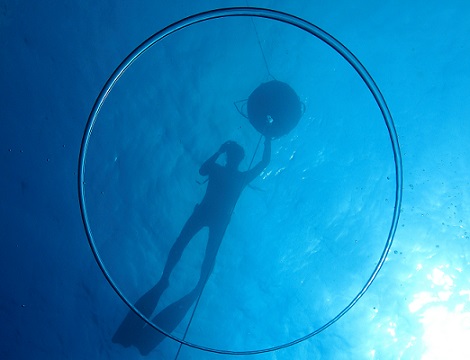 Well-being and connection with the sea with an freediving intro
Enjoy a moment of relaxation discovering freediving.
Throughout the summer, we offer freediving intros every week. We will welcome you to our freediving center in La Ciotat, between Marseille and Toulon, where you will benefit from all our comfortable equipment and where you will be accompanied by our professional instructors. Our 100% freediving center will introduce you gently to this beautiful activity that is freediving.
The next freediving intro will take place on Sunday May 14, 2023 from 1:30 p.m. to 5 p.m.
The program for your freediving intro on an afternoon
We have concocted a great program for you for a successful afternoon with this freediving intro. After welcoming you, we will offer you a briefing and a workshop based on some breath and breathing techniques that we use for freediving. Our instructor will equip you with a wetsuit, fins, mask, tube and belt with weight. You will then take the direction of the boat (just in front of our center) for the departure at sea. After a few minutes of navigation, you will find yourself on an idyllic spot in the heart of the national park of the creeks. This is where your baptism of apnea will take on its full meaning with a technical workshop to learn compensation, the "duck" (or how to descend under water),... Our instructor will then guide you for an exploration of the small seabed in snorkeling.
Without further ado, book your place for the ABYSS Garden experience!
https://www.abyss-garden.com/en/activities-nautical/4/freediving-intro-discovering/