Freediving trainings and fun diving at La Ciotat this week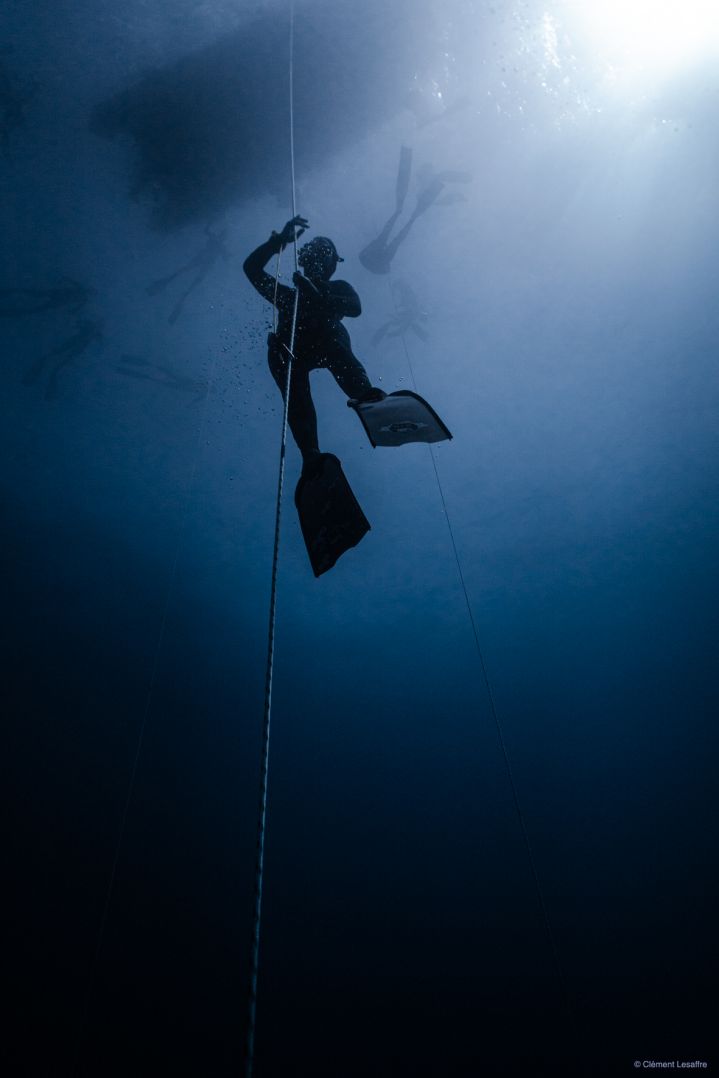 The program of freediving training of the week
Freediving training and explorations in La Ciotat
The club for your freediving trip
Our apnea club is located in La Ciotat. More than 10 100% freediving experiences to offer you quality outings with suitable equipment and professional instructors. For your freediving training: stems with fixed cables, 4 freedivers max per cable, optimal safety, depth available for the most experienced! For freediving explorations: buoys available and superb spots in the heart of the Calanques National Park.
Every week and all year round, we offer freediving training and freediving excursions in the bay of La Ciotat and on the many spots of the Calanques National Park between Marseille and La Ciotat. From May to October: 2 training sessions minimum per week and two explorations! From June to August, "sunset" apnea training is added to the schedule with optimal conditions at the end of the day (often a sea of ​​oil!), every Wednesday at 5:30 p.m.
Freedivers passing through or on vacation in the area, freedivers from Marseille, Toulon, La Ciotat, you are welcome in our freediving club on the port of La Ciotat.
We offer the outing at the rate of 35 euros for half a day and a preferential rate of 245€ for a book of 10 freediving outings. For locals who wish to make the most of freediving outings every week or very regularly, the unlimited formula will be the most suitable at the price of 420€ valid for 1 year from date to date. You then join a small group of passionate freedivers, all levels, with the pleasure of sharing our passion for freediving!
Freediving this week at La Ciotat
Freediving training:
Wednesday 9:15 a.m.
Wednesday 5:30 p.m.
Friday 9:15 a.m.
Sunday 9:15 a.m.
Freediving trips :
Friday and Sunday 2 p.m.
If you want to benefit from personalized apnea coaching, we have availability on Wednesday morning for guaranteed progress with our instructor Vincent. Price: 70 euros per morning.
For all reservations, contact Lisa on 06 80 75 59 96
Goodbye!