Safety in spearfishing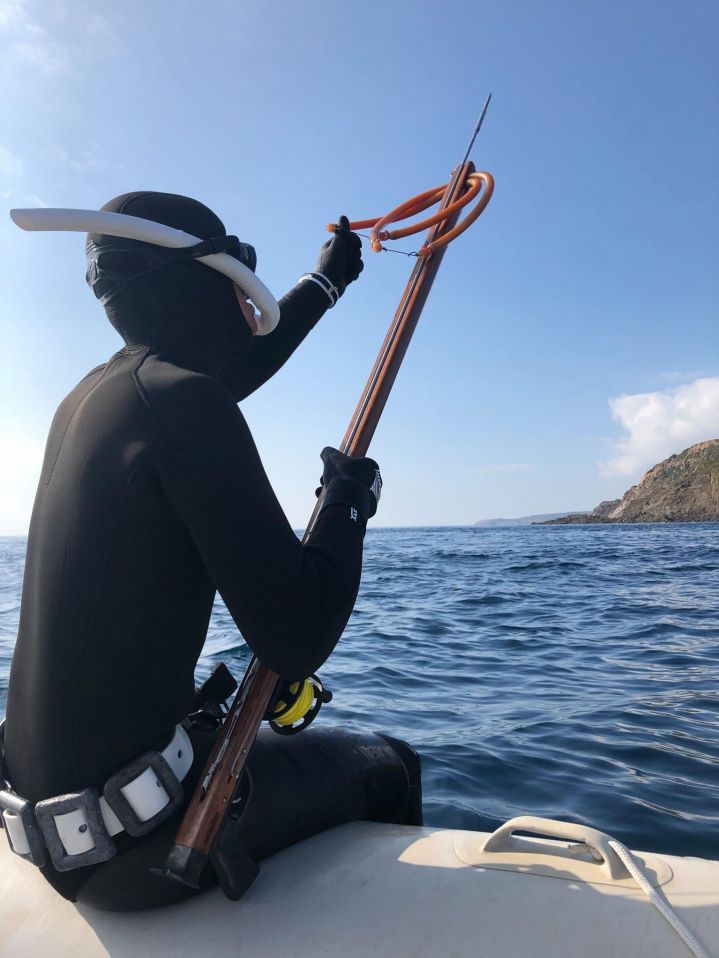 First key point for safety: your spearfishing equipment
There are three types of equipment: predation equipment such as the spearfishing crossbow that allows you to capture catches, protective equipment to navigate the environment such as the spearfishing suit and finally the safety equipment. This is the last part we are discussing here.
In order to be in order with the law but also for various reasons you must be equipped with a spearfishing buoy. This buoy, also called a spearfishing board, will have the role of signaling you when you go out at sea because do not forget that you are sharing the sea with other users and in particular boats. This buoy will also be used to store essential equipment such as provisions, a means of communication or a spare crossbow. You can find on our SHOP ABYSS Garden a spearfishing safety kit including all the essential elements.
Learn about spearfishing safety
Once your equipment is suitable and safe for your practice, you must adapt your behavior in order to minimize the risks associated with the practice of spearfishing. In order to save time in your progress, it will be more effective to get closer to professionals in order to train you immediately with the right methods. There is no such thing as zero risk, but it can be greatly reduced if you apply a few basic safety rules.

First rule: never dive alone. You must practice spearfishing with a buddy. Pair fishing is one person who dives and another who alternates above and vice versa. A pair that is 50m from each other is not a pair. Also try to practice with someone at the same level as you or adapt your practice to the less important level.
Second rule: be trained in rescue actions. Knowing how to react in the event of a problem is essential. Once trained, train from time to time it never hurts ;-) We have made a little video on freediving safety, do not hesitate to consult it on our youtube channel: https: // www. youtube.com/user/AbyssGarden1
To learn these basic spearfishing safety rules and train yourself so that you have all the keys to a reasoned and safe practice, get in touch with professionals. Our Abyss Garden center, in La Ciotat, offers spearfishing training provided by a state-certified instructor where safety is addressed in each spearfishing training and course.
Safety in spearfishing is also a question of organization!
One of the pillars of safety in spearfishing is organization. We don't go hunting like we would go shopping. Remember that you are practicing in a natural environment which therefore means taking into account the external elements such as the weather:
-Always take the weather forecast in order to leave and adapt your hunting area according to it.
- Tell someone close to you when and where you are going
- Prepare yourself and your things the day before: spearfishing is a sport you must be in good shape to practice it: a good night's sleep and a good diet are essential. Gather your things the day before or before going to sea so that you do not forget anything that you could miss.
Our Abyss Garden school is currently working on an online spearfishing module that brings together educational videos on different topics such as fishing techniques, safety at sea or even organizing an outing as discussed above. We will keep you posted as soon as it is released!
Spearfishing is not an extreme sport as some describe it, but a consuming passion for many practitioners which however requires a certain rigor and common sense. Practicing in complete safety requires training in order to put all the chances on your side in order to be able to take full advantage of this beautiful passion that is spearfishing.