Freediving and exploration training for the end of August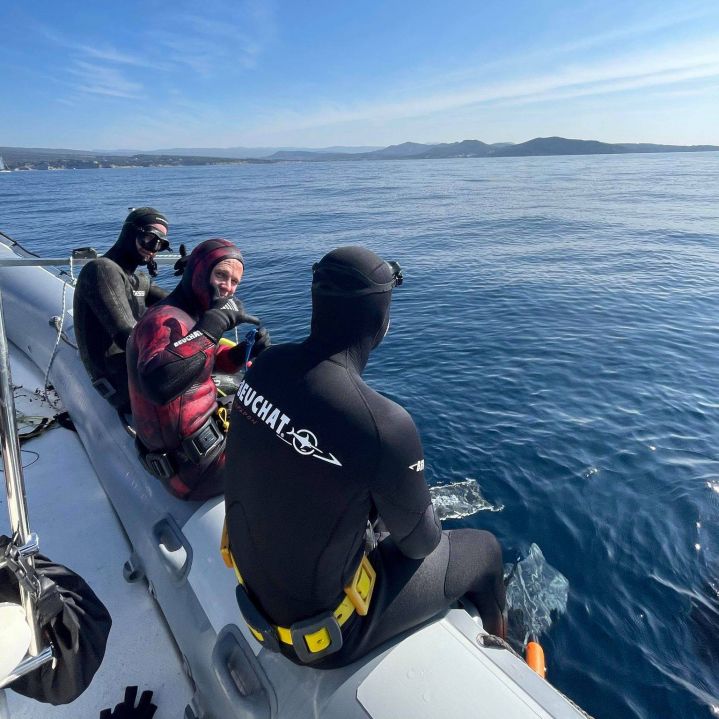 Freediving and exploration training at ABYSS Garden
1 to 3 apnea training sessions per week
Our 100% freediving center offers you freediving training every week in a professional setting. Our semi-rigid is equipped with 2 fixed stems with 4 cables to allow you a safe and comfortable training. You will be 4 apnesites max on the cable to ensure a comfortable rotation!
The bay of La Ciotat has the advantage of being sheltered in the event of a mistral, which allows us to benefit from spots with depth all year round and only 10 minutes by boat from the port.
Freediving training for the end of August
Those in the morning 9 am-12pm
Saturday 21/08, Sunday 22/08, Monday 23/08, Friday 27/08, Saturday 28/08, Sunday 29/08
And the last one in sunset 5:30 pm-8:30pm
Wednesday 25/08
1 to 2 apnea explorations per week
Our freediving club is located between Marseille and Toulon, in the heart of the Calanques National Park. We benefit from magnificent diving spots suitable for all levels. The Mugel, the Green Island, the plateau de la Vierge, Les Pierres tombées, Gaméou, the tunnels of Saint-Cyr, ... enough to provide you with great snorkeling sensations.
The explorations for this end of August
They take place in the afternoon from 2 p.m. to 5 p.m. Saturday 21/08, Saturday 28/08, Sunday 29/08
Quickly reserve your place
Lisa is available by phone or email to give you all the information you need. You can register by email or by phone:
+ 336 80 75 59 96
contact@abyss-garden.com