Freediving trip around Islands of Marseille : 11 of august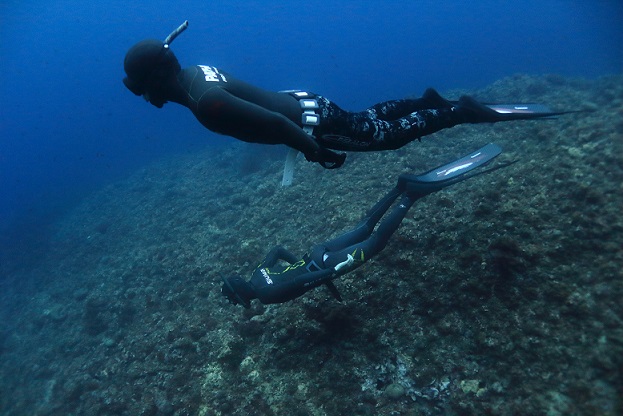 Apnea excursion from La Ciotat
Snorkeling around the creeks and islands of Marseille
We offer you a superb snorkeling trip in the creeks of the Calanques National Park to discover magnificent underwater landscapes typical of the Mediterranean.
The meeting will be in La Ciotat, in our freediving center. We will board our boat to first set up on a spot and work on depth, verticality and enjoy a great freediving training session. After a short break, we'll move to a new spot for a snorkeling session (or 2!). We keep our fingers crossed for good weather so that we can make the most of this unique day with you at ABYSS Garden.
This freediving trip is accessible to independent freedivers with a freediving certification or who have already done a course or internship with us. If you have an unlimited subscription with us for freediving trips, that's all "benef" you are welcome. If you have a logbook of freediving sea trips, you will use 2 trips from your logbook for this magnificent day and finally, if you come to enjoy it quite simply without a subscription or card from us, the price is 60 euros.
The meeting point at the center is at 2 p.m. and we will return around 8 p.m. at the port.
It will be great, reserve your place!
Reservation: +336 80 75 59 96
contact@abyss-garden.com