Freediving in the national park this week-end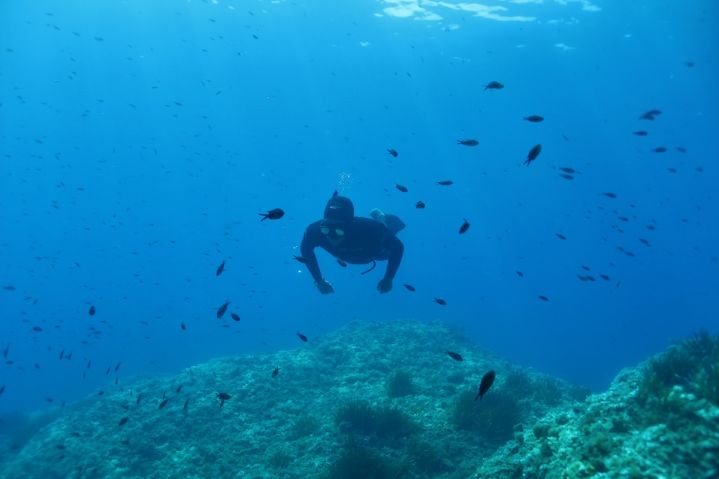 Freediving training and explorations in the creeks of Marseille
Join the ABYSS garden experience for a freediving weekend
With summer approaching, the Mediterranean waters are warming up and we intend to make the most of it.
To celebrate the beautiful weather of w.e, we offer beautiful snorkeling trips:
Saturday
Apnea training 9 a.m.-12 p.m.
Day freediving coaching
Sunday
Full day snorkeling trip with training in the morning and exploration in the afternoon. Provide picnic
Day freediving coaching
Freediving trips are reserved for people who already have a freediving certification or who have already done an internship with us. If this is not the case for you, you can join us with apnea coaching, you will have an instructor just for you and another person (you will be 2 max with the instructor) to learn, progress and enjoy of these wonderful days planned for this weekend.
If you already have a certification but want to be coached this weekend to progress in freediving, do not hesitate, you will learn a lot with our professional freediving instructors!
Sunday, we will go further than usual and we will go to the Calanques National Park to discover magical spots, rich in biodiversity and in waters of all blue!
The price of the freediving training is 30 euros, the day freediving coaching 130 euros and the day freediving trip 60 euros.
Do not hesitate to call Lisa for more information: 06 80 75 59 96.
See you soon!