Freediving trips this week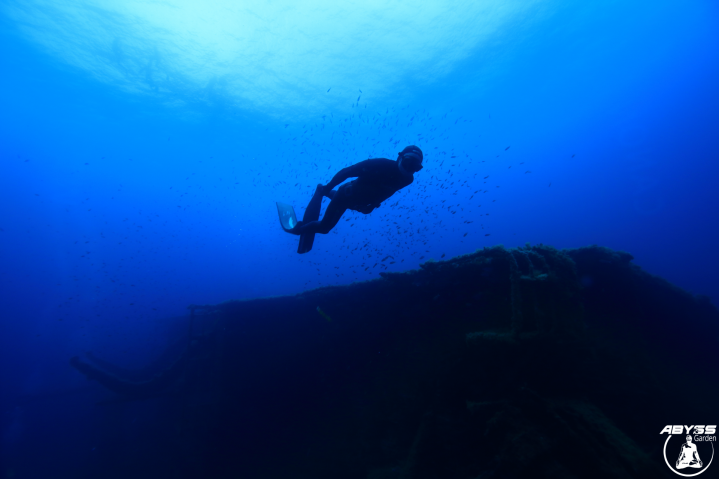 Our freediving trips take place in La Ciotat
We welcome you for freediving training or fun freediving
Each week our freediving center offers you the opportunity to enjoy your passion : freediving! A unique experience, in a freediving center where good humor and safety are at theappointement with snorkeling trips at sea in the heart of the Calanques National Park. These freediving trips will allow you to benefit from the equipment of our structure for optimal comfort : changing rooms, showers, boat equipped with jib cranes, buoys, ... and professional freediving instructors, who, of course, will not provide a course for these freediving trips, but will be there to give you some technical advice despite everything and will ensure the general safety of the session.
Freediving training
Our boat is equipped with 4 cables on the stem for optimal comfort for your descents. You will be 4 freedivers by cable to be able to make the most of your freediving session. Our sea trips welcome freedivers of all levels. No problem if you are a beginner freediver, experienced freedivers will be happy to talk to you to give you advice! Conversely, no hesitation if you are experienced freedivers, we will offer you suitable spots according to your depth of evolution! We are fortunate to have in the bay of La Ciotat, beautiful depths within 10 minutes of navigation.
Fun freediving
Our freediving center is based in La Ciotat, a town in the Calanques national park. There is no shortage of diving spots: between Saint-Cyr sur mer, Ile Verte, Cassis and Marseille on a more occasional basis. During these freediving trips we will offer you a unique adventure to discover the underwater landscapes, caves, tunnels and emblematic species of the Mediterranean.
Freediving trips of the week
Freediving training 9 am-12: Wednesday April 28, Friday April 30 and Sunday May 2, 2021
Fun Freediving 2 pm-5pm: Friday April 30 and Sunday May 2, 2021
Book now: 06 80 75 59 96