Freediving course for christmas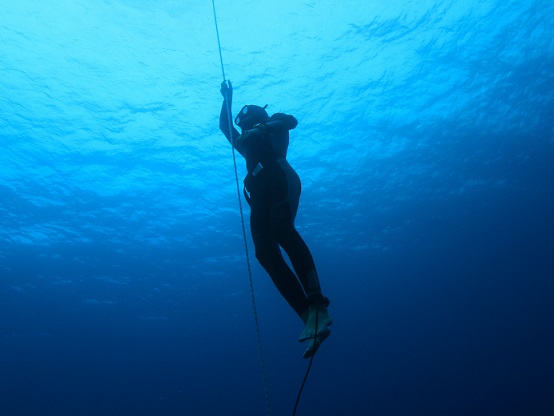 Our freediving courses in La Ciotat
Offer the amount of your choice and the person will choose their freediving course!
Christmas is coming! A gift quickly, well done? Our freediving center offers you to offer a gift voucher in the amount of your choice that the person can use for the freediving course of their choice: "technical improvements" course, "optimize depth" course, "expert" course . The price of the courses varies from 220 to 320 euros for 2 to 3 days. For each course, we will welcome 5 trainees maximum per instructor.
Our freediving school, with its professional experience since 2011, offers quality teaching and hospitality in La Ciotat. Our professional freediving instructors will bring the trainees good humor, safety and pleasure. The bay of La Ciotat offers us exceptional spots in the heart of the Calanques National Park, between the bay of angels, the green island, the creeks of Mugel and Figuerolles, ... Our boat is specially equipped for the apnea, we also offer apnea equipment for hire for 10 euros for 2 days: wetsuit, fins, mask, snorkel, belt and weights. On site, trainees will have access to our changing rooms, showers and toilets.
Each intern has personal access to our online school ABYSS Garden with a digital internship booklet and technical sheets to continue progress after the internship and keep all the achievements. If the person wishes, they can also validate a freediving certification from the FFESSM or AIDA federation (additional cost to be expected). This certification will then attest to his level of apnea in any other center in France and internationally.
Our freediving courses are accessible from 16 years old.