Iminent departure for an exceptional freediving trip to Indonesia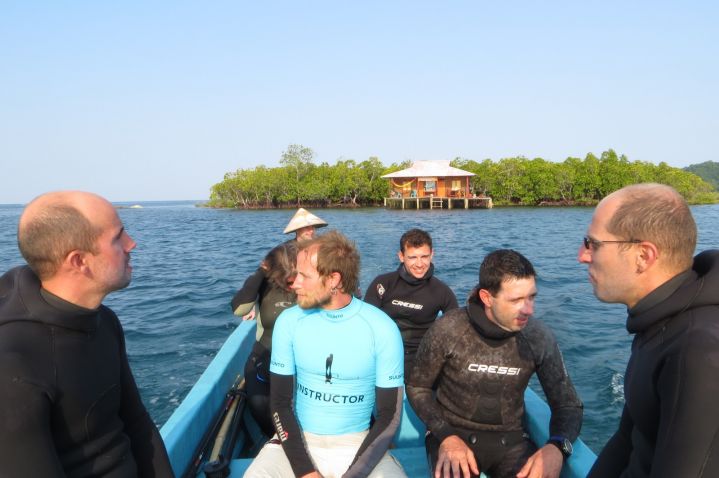 Freediving travel in 2018
North Sulawesi, an exceptional region for practicing freediving
It's been a few years since our freediving school organized this freediving trip. Participants are thrilled by this unique adventure. In partnership with our friend Yohan who founded Tumbak Island Cottage, we have concocted a rich and intense program: freediving training sessions, explorations, spearfishing, hiking on a volcano, ... Everyone will choose his formula, if today you want to stay tanning on the beach with your coconut ... it's possible!
The freediving course takes place in Indonesia, in northern Sulawesi, around Tumbak, an authentic fishing village, then in Bunaken National Park, renowned for its unique biodiversity.
This year, we will train 2 Indonesian freedivers enthusiasts to become freediving instructors. A project that we are keen to develop freediving with locals!
2018 certainly reserves many surprises, we will not fail to send you photos of our trip on our Facebook page.
If you want to embark on our adventure, book your place for winter 2019!