Idea gift for christmas : freediving course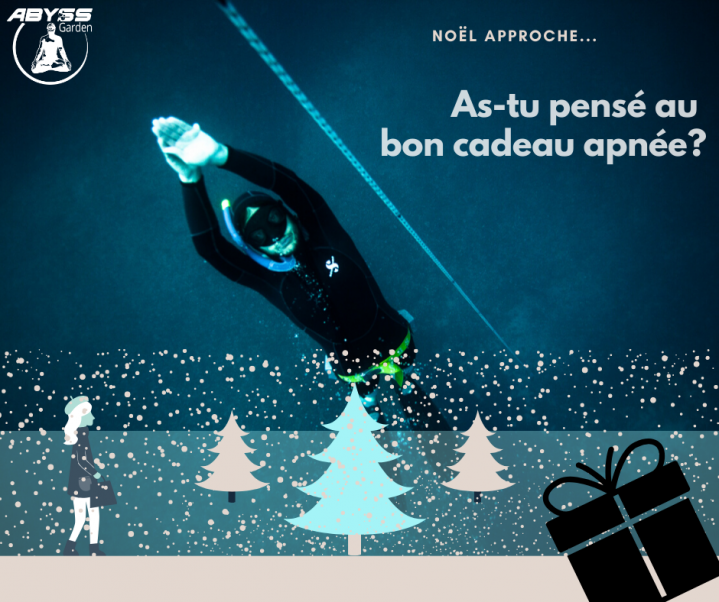 Freediving course for christmas
An original idea for a freediver or futur freediver
Our freediving center ABYSS Garden offers you to prepare a freediving ticket for a gift as soon as possible.
Do you want to discover freediving to a loved one?
Two options are available to you:
- Freediving intro for a half day of discovery at - 45 €
- the 2-day beginner's course to learn all the technical bases of freediving - 215 €
You know someone who wants to progress in freediving?
Give him the right gift of the amount of your choice and we will arrange with him the most suitable program for his progress in freediving!
Do not run in stores, book your frediving gift online! You will find the option "offer this course" in all pages of our website!