Freediving trainings and fun freediving this week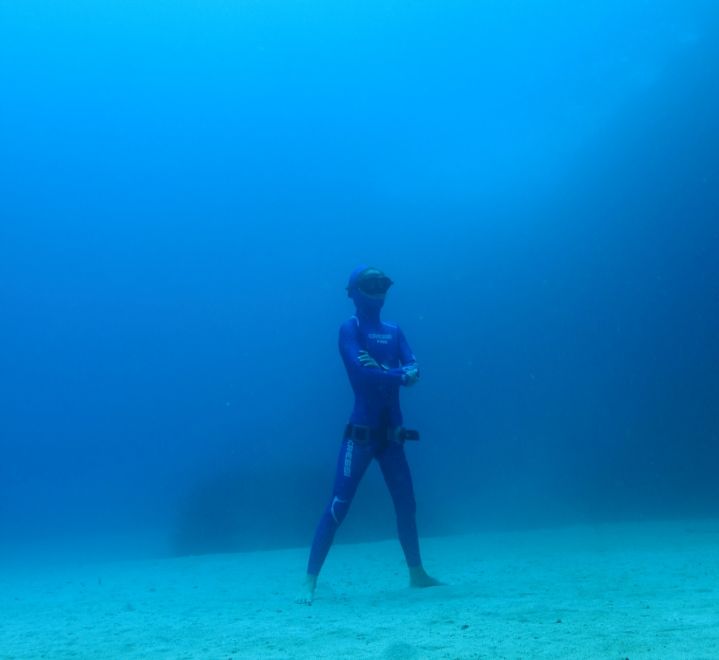 Our freediving center welcomes you every week
Training and fun freediving to progress
Safety and pleasure are the hallmarks of our freediving center. Every week, we offer you a well-filled program, you choose when you want to join us for your freediving training.
Morning trainings (9h-12h):
Monday, Wednesday, Friday, Sunday
The evening freediving training (5.30-6.30 pm):
Wednesday
Fun freediving (14h-17h)
Friday and Sunday
Reservations are made by phone or email: 06 80 75 59 96; contact@abyss-garden.com
The goal is to progress at your own pace, every week, with practitioners of all levels, whatever your depth of evolution: ABYSS Garden offers comfort and optimal security, ideal for deep freediving but also for snorkeling explorations.
Our freediving center offers you specific adapted equipment (stem, cable, lanyard, workshop on all the disciplines), an apneist safety with each deep descent and a safety surface, of the accessible depth quickly and much more ...
The price of the exit is 28 euros. If you want to come regularly, give yourself the card of 10 outings for 230 €, or 23 € / exit!