Freediving training in our freediving center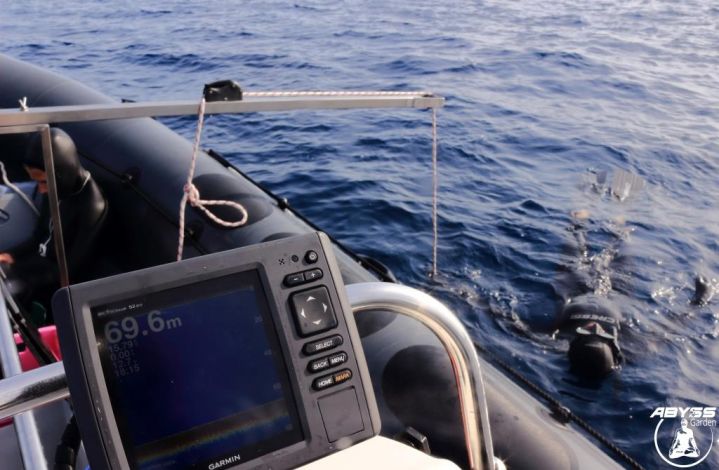 Come and train in our freediving center at La Ciotat
Freediving training this week
Freediving trainings in the sea are an opportunity to train and enjoy each other's experiences. Even if safety is carried out by responsible persons, each person who practices on a recurring basis (logbook of 10 trips) must possess a license. This license is available directly in the school for those who wish, and will cover you during your practice at our freediving center Abyss Garden or elsewhere.
Price of the license: 45 €
Exit prices: 25 € / unit; 210 € / book of 10 outings
Fun freediving are exits on sites where everyone can enjoy and observe according to their level.
Schedule of freediving training this week in our freediving center :
FREEDIVING TRAINING
Thursday 9h-12h
Friday 9h-12h
Saturday 9 am-12am
Sunday 9h-12h
FUN FREEDIVING
Sunday 2 pm-5pm
Booking by mail : contact@abyss-garden.com