Fun freediving in the National Park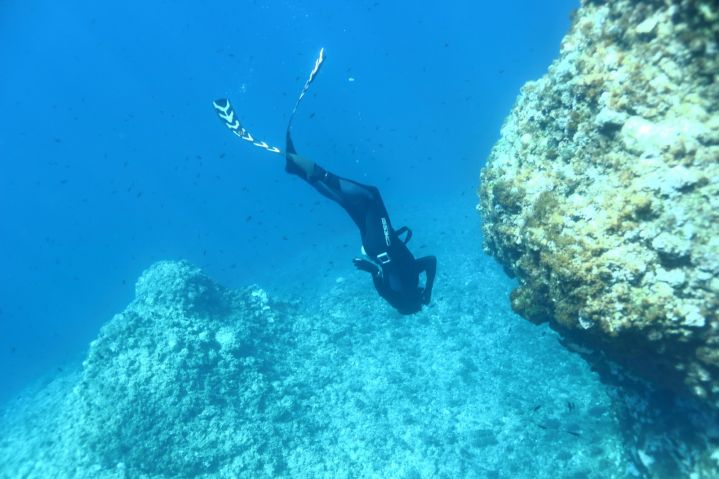 Fun freediving in the National Park Of Marseille
A day at sea to enjoy the biodiversity with freediving
Join us to fully enjoy a freediving day in the heart of the National Park!
We offer an exceptional program to discover spots rich in relief and marine biodiversity.
In the program :
• freediving training in the blue in front of Grand Conglu
• Picnic (to be planned) near Riou
• fun freediving to the Imperials and Moyades
Opening hours: 9H-17H30
This day is open to all levels.
The program is subject to change depending on weather conditions.
Rate :
65 € the day
LIMITED PLACES!
On registration by email contact@abyss-garden.com or phone 0680755996
ABYSS Garden offers freediving training and explorations every week at the half day in the bay of La Ciotat, between Marseille and Toulon.
Do not hesitate to contact us to know the planning.
See you soon!