Freediving trip in Indonesia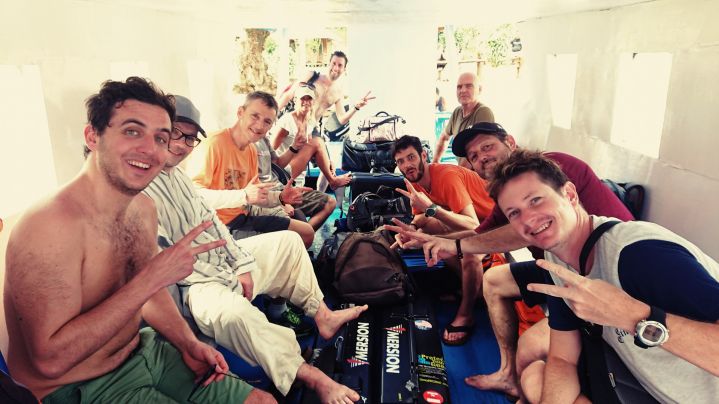 A incredible freediving trip in Sulawesi
The freediving trip authentic as you dream!
With the success of the last year freediving trip, we propose actually 2 trip on North Sulawesi, for increasing your skills in freediving and discover the incredible marine life of Sulawesi Islands, a marine paradise of Indonesia.
The first step, for acclimatation is to pass few days in Bunaken, a coral drop off around 200m depht, at only 50meters from the shore! We saw turtles, Dolphins and all the coral reef fishs you can find in Indonesia.
The time also to adapt body and mind to depht and hot water...
And for the second step of this trip, we move to Tumbak, a small bajo village in North, and passing a week on bungalow built in authentic style, directly on the lagoon !
Freediving on good conditions, fun dive with shark and eating on desert island will be our main dayly activities.
Second trip will start in few days, stay tuned !