Booking for freediving courses in 2019 are open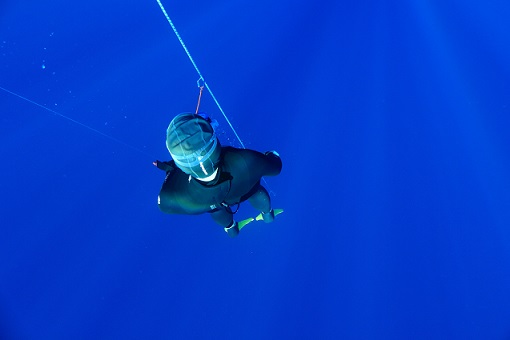 Technical freediving courses or exceptional courses : many dates online
ABYSS Garden ensures professionalism and relaxation during your freediving courses
Our school of freediving offers you a panel of activities adapted to the needs and desires of each one.
The freediving intro allows a discovery of apnea dover on a half-day.
Technical freediving courses allow everyone to progress for 2 to 3 days from beginner to expert level. If you don't find dates corresponding to your availabilities or if you wish to add days of course, you will be able to choose our coaching day(s) allowing you more flexibility for personalized courses with themes to choose from (compensation, hunting diving, ..).
Exceptional internships are unique and atypical courses. We propose :
an 11-day Indonesia freediving course every year between January and March,
a one-day "mental preparation" freediving course at La Ciotat with applied theoretical sessions and exercises on mental diagrams, concentration and visualization and practical sessions in static freediving,
an internship "freediving and yoga" of 3 days in an ecogite of exception in the heart of the " Drôme Provençale" in France.
ABYSS Garden is a know-how, an experience in freediving pedagogy. We transmit with passion our profession through training of instructors with each year:
MEF1 session including the initial internship, the pedagogical internship and the final exam
two training sessions to become AIDA instructor

Finally ABYSS Garden is also a "club" with snorkeling weekly outings by offering freediving training and exploration.
See you soon at ABYSS Garden!