Freediving training et fun freediving this week in our freediving center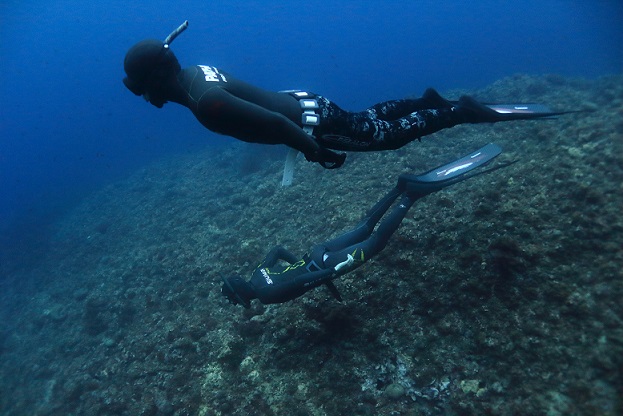 Freediving training and fun freediving on weekdays and weekends!
The weekly schedule of our freediving training
Every week, our freediving center offers freediving training or explorations in La Ciotat, Cassis, Marseille and Saint-Cyr. Training sessions are often done in the morning and fun freediving on afternoon.
By the month of June, we will organize sessions at the end of the day to make the most of the sunny days!
Specialized at sea, our freediving center is perfectly equipped to receive you with comfort and security. In addition, the Bay of La Ciotat, offers us the opportunity to go out every day with very little anulation because we have sites "sheltered" for almost any weather condition.
The schedule of the week 22/05 - 27/05:
-> Freediving training 9h-12h: Tuesday, Thursday, Friday, Sunday
-> Fun freediving 14h-17h: Thursday, Friday, Saturday Sunday
Reservations: contact@abyss-garden.com