Freediving training et fun freediving this week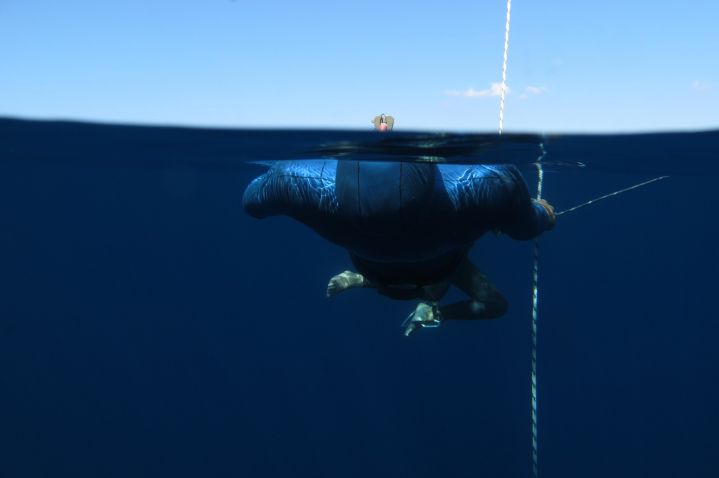 Freediving trainings and fun freediving
The weekly program iof our freediving school
Our freediving school AIDA and FFESSM offers you the possibility of practising freediving all year long, whatever is your depth and your discipline of training in freediving.
The mornings are generally dedicated to freediving trainings. You can progress in verticality, in a small group.
The afternoons are as for them the opportunity to make fun freediving and to take advantage of various spots in the Bay of La Ciotat in France and its neighborhood, whatever is your level.
This year we propose you of novelties to answer at best your waits :
1. The possibility of freediving coaching during freediving trainings : during the sessions training, it is possible to take a personal coaching, to improve a precise point of your freediving training (35€ supplement).
2. The possibility of coming in unlimited to freediving training and fun freediving during all year (from April till November).
The schedule of this week :
On Tuesday 10/04 9h-12h : freediving training
On Friday 13/04 13h30-16h30 : fun freediving
On Sunday 15/04 9h-12h : freediving training
On Sunday 15/04 13h30-16h30 : fun freediving
Booking : contact@abyss-garden.com