Freediving training and fun freediving : schedule of the week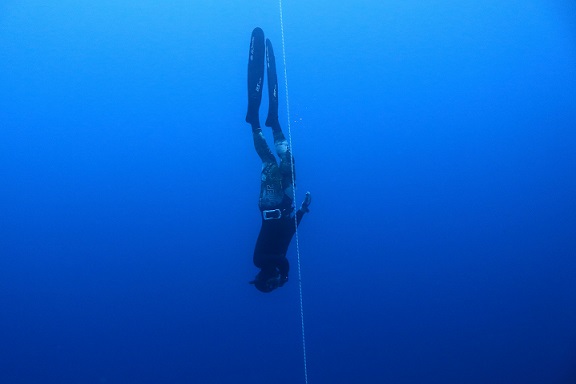 1 freediving training and 1 fun freediving
Join our freediving club!
ABYSS Garden, a freediving club based in La Ciotat, right next to Marseille and Cassis, takes you every week in its boat outings to practice freediving at sea on a regular basis and in a safe and friendly environment.
This week, we leave on Thursday afternoon for a freediving exploration in the bay of La Ciotat and Friday morning for a freediving training in the blue.
The schedules of the outings sea freediving:
* Thursday: 2 pm-5pm
* Friday: 9 am-12pm
Reservation by email: contact@abyss-garden.com
These exits are not freediving courses. If you wish to take a course of freediving, we offer individually tailored courses or freediving courses of 2,3 or 4 days depending on your level!