Freediving course in Inonesia : FULL!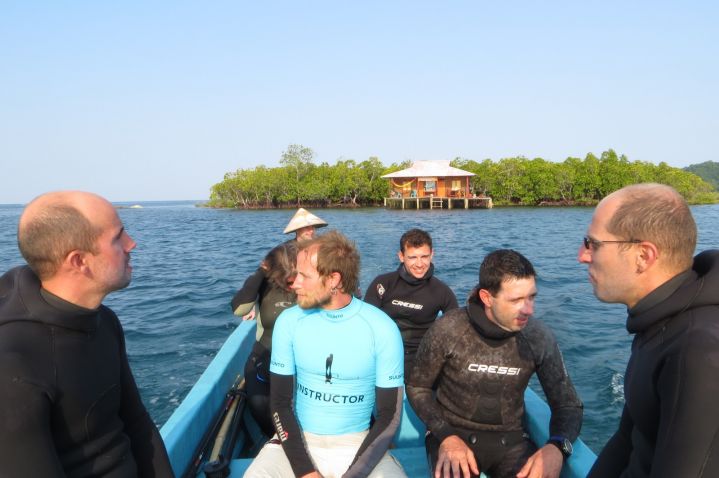 Discover the indonésie with a freediving course
A freediving trip of exception in Asia
Since a few years, our freediving school its doors in winter in La Ciotat (France) and proposes you a freediving course of exception in Indonesia in the North Sulawesi. This freediving trip of 10 days offers you a complete escape at the heart of an authentic country.
The North Sulawesi is a magic place, you will discover to it to traver this freediving trip : the village of Tumbak where lives a population of traditional fishermen "badjos", breathtaking corals, in the national park of Bunaken with a biodiversity of the richest to the world, and more still but we do not tell you quite otherwise more surprise!
For this year of 2018, the internship is still complete, places are fast booked. If you wish to know more about it and to plan an exceptional journey in 2019, contact us!
Our freediving stage will make you discover spots of freediving in Indonesia as you have never seen them!