Spearfishing course "improvement"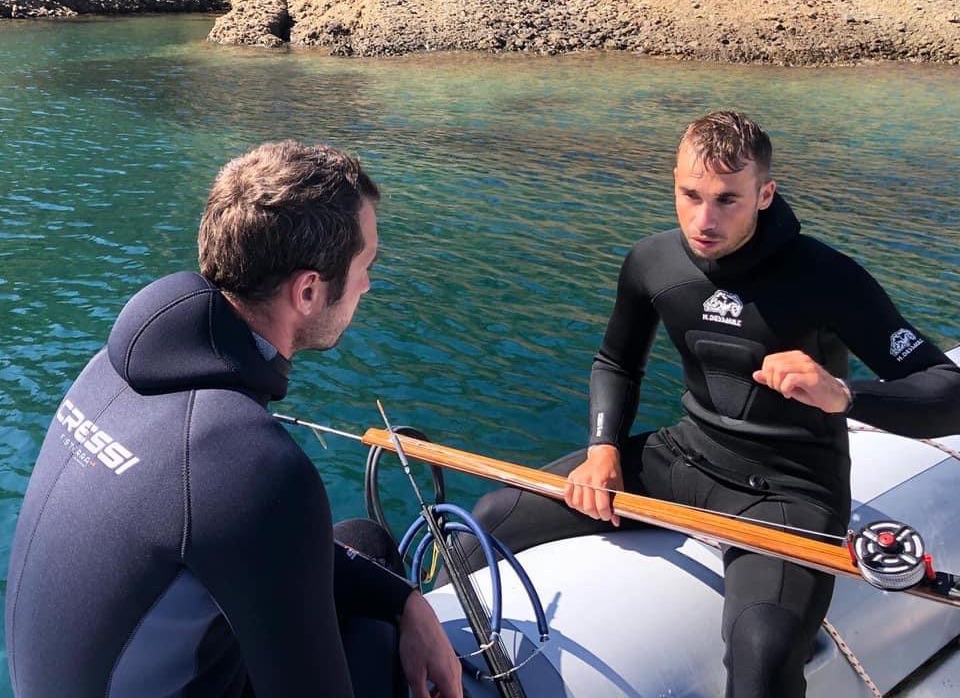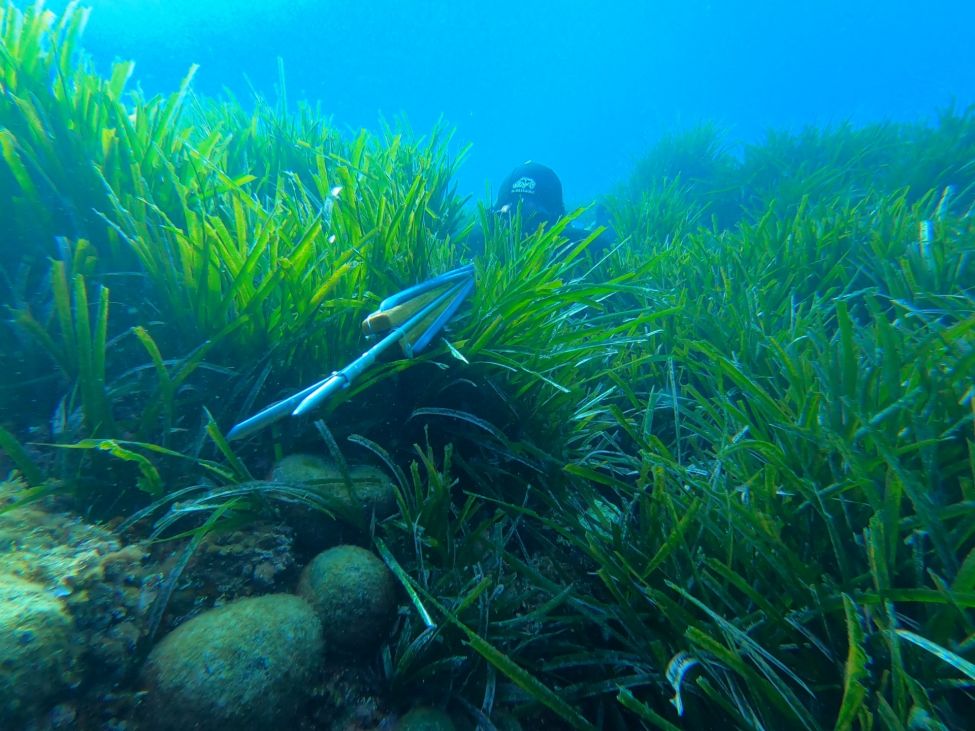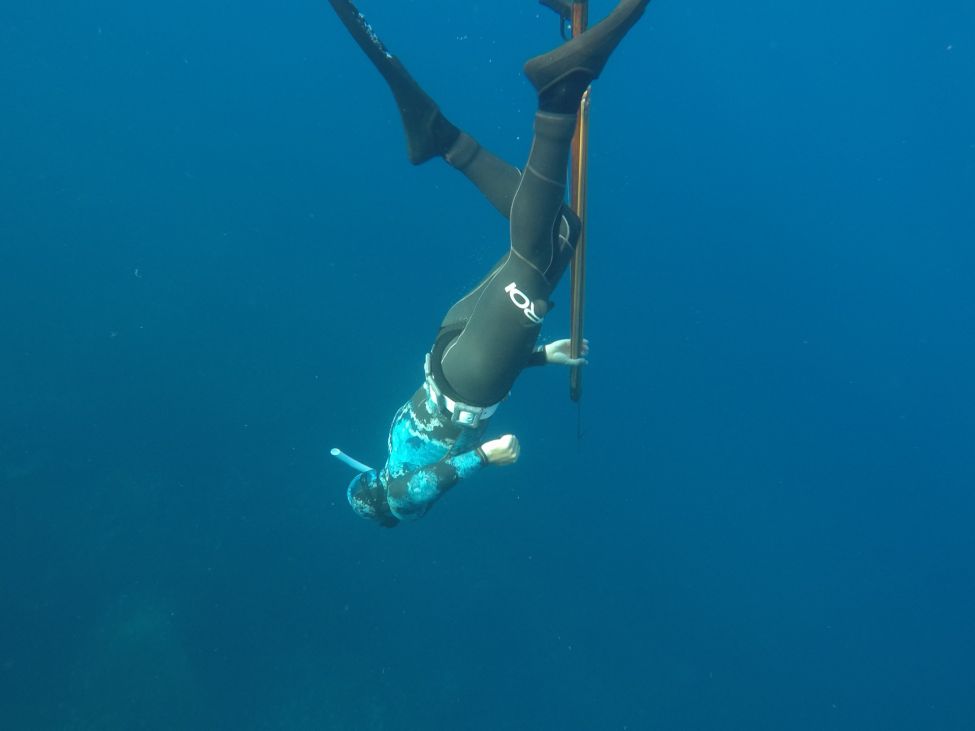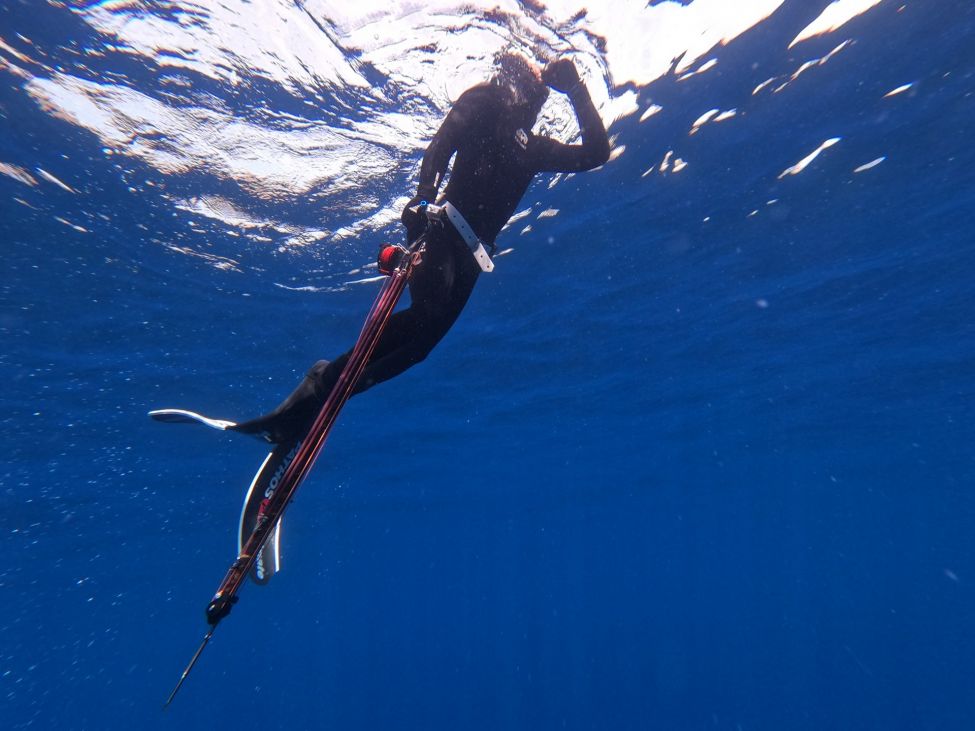 A day of spearfishing training to deepen the basics
Your spearfishing course in La Ciotat, in the heart of the Mediterranean
We offer a full day spearfishing course to improve your skills. Our structure will welcome you in the best conditions in our center in La Ciotat, between Marseille and Toulon where you will have access to changing rooms, showers, room.
This formula allows you to refine your practice of spearfishing in complete safety accompanied by a professional instructor, you will be able to improve and adapt your fishing techniques, and will enjoy a privileged moment at sea.
You will be 2 maximum with the instructor, this allowing us to offer you a quality day where our instructor will transmit to you the passion of spearfishing, which does not stop at "simple" sampling but also with well-being. provided by this activity when one merges into the marine element.
Your spearfishing coaching day
We will welcome you at 9am at the center for a first technical briefing on aspects related to snorkeling. Once equipped, we will board our RESPIRO semi-rigid for a journey leading us to the middle of the bay of La Ciotat. On the program: Ventilation and physiology techniques, mental aspect, optimization of your compensation and fine-tuning of your movements in the water.
We return to the port at noon for your lunch break, just to enjoy a little rest before the afternoon session. Our instructor will discuss with you the spearfishing equipment, the general biology (food, reproduction, movement, etc.) of Mediterranean species, safety at sea and any subject you wish to discuss. You will then return to the boat for a second session at sea where you will continue to refine the hunting techniques of your choice with the advice and tips of our instructor.

Accessibility
This day of improvement in spearfishing is accessible to anyone with a little experience of spearfishing from 16 years old. For anyone between 16 and 18 years old, a parental certificate will be requested. During the winter, you must be equipped with a 7mm spearfishing suit, we do not have one for hire. You can equip yourself in our online shop, do not hesitate to contact us if you would like additional advice on choosing your wetsuit: https://shop.abyss-garden.com/boutique/combinaisons-chasse-sous-marine/
Next courses
Date and hour

Availability

Price

Book